Overview
SE Ranking Pro gathers and evaluates essential business and web data to develop the best marketing strategy for you. It's like having a total overview of your entire online marketing in your pocket. Forget about using heavy marketing systems or hiring expensive marketing consultants. SE Ranking Pro will help you enhance your site to the point of perfection which means it has no errors or critical issues. Then using the app you can advance with web promos activities following clear and comprehensive marketing plan as well as suggestions provided by the bright marketing pros from SE Ranking. An instant access to the data and constant performance review guarantees traffic growth to your site and eventually to an increased revenue. Website promotion is really easy with SE Ranking Pro.
How it works:
SE Ranking automatically runs a thorough audit of your site – as frequently as once a week! The Website Audit checks all of the website's pages for errors, collects and displays them in the simple dashboard highlighting the issues depending on their level of urgency.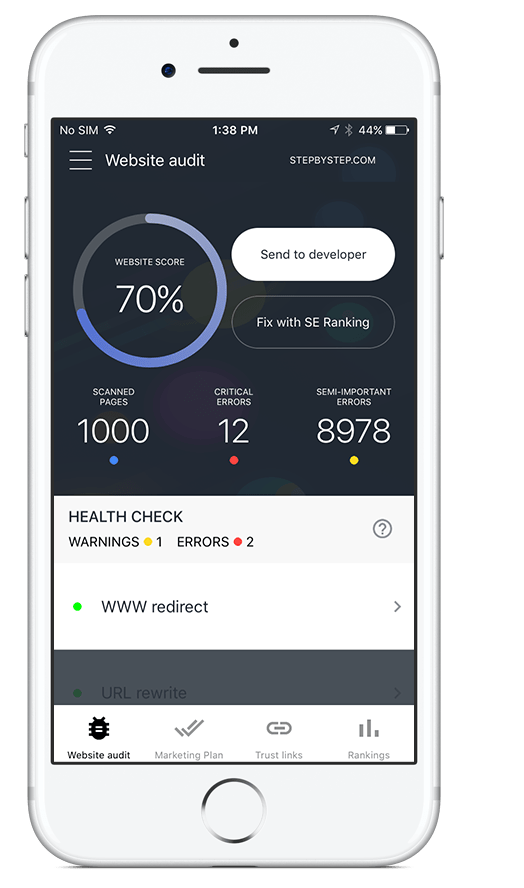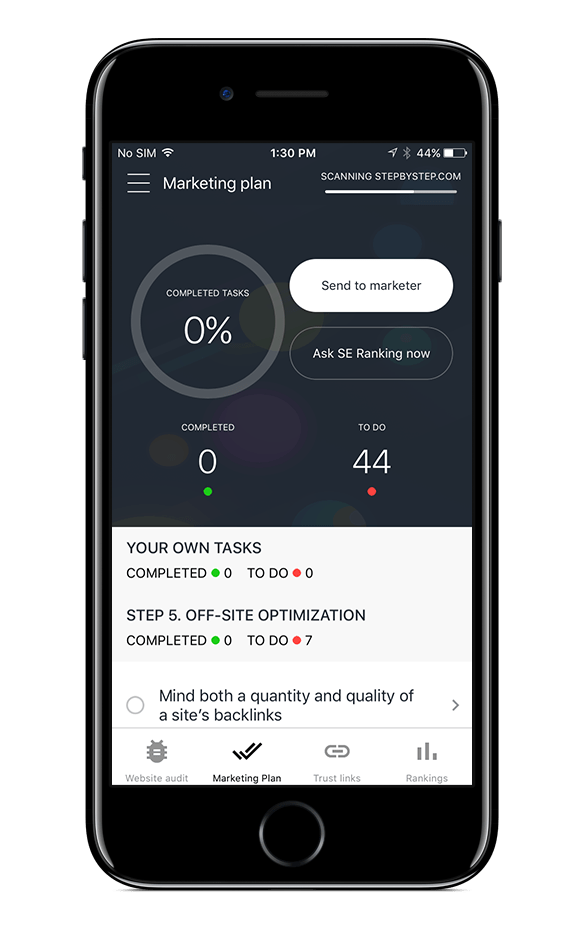 Just add your website, keywords and competitors - SE Ranking technology and the team will do the rest. Your website will be analyzed against major parameters and you can email the report either to your developer or to yourself to work on eliminating those errors. Or access Marketing Plan that goes through all the steps needed to successfully optimize and promote your website. If you need a report to send to your marketer - just hit the button - and the system will compile and email it for you to the address you specify.
Follow the instructions and see your rankings move to the top live and on the go! Request support and get a professional consultation right when you need it - all while using the mobile app. No need to switch devices, platforms and consultants - it's all here in SE Ranking Pro.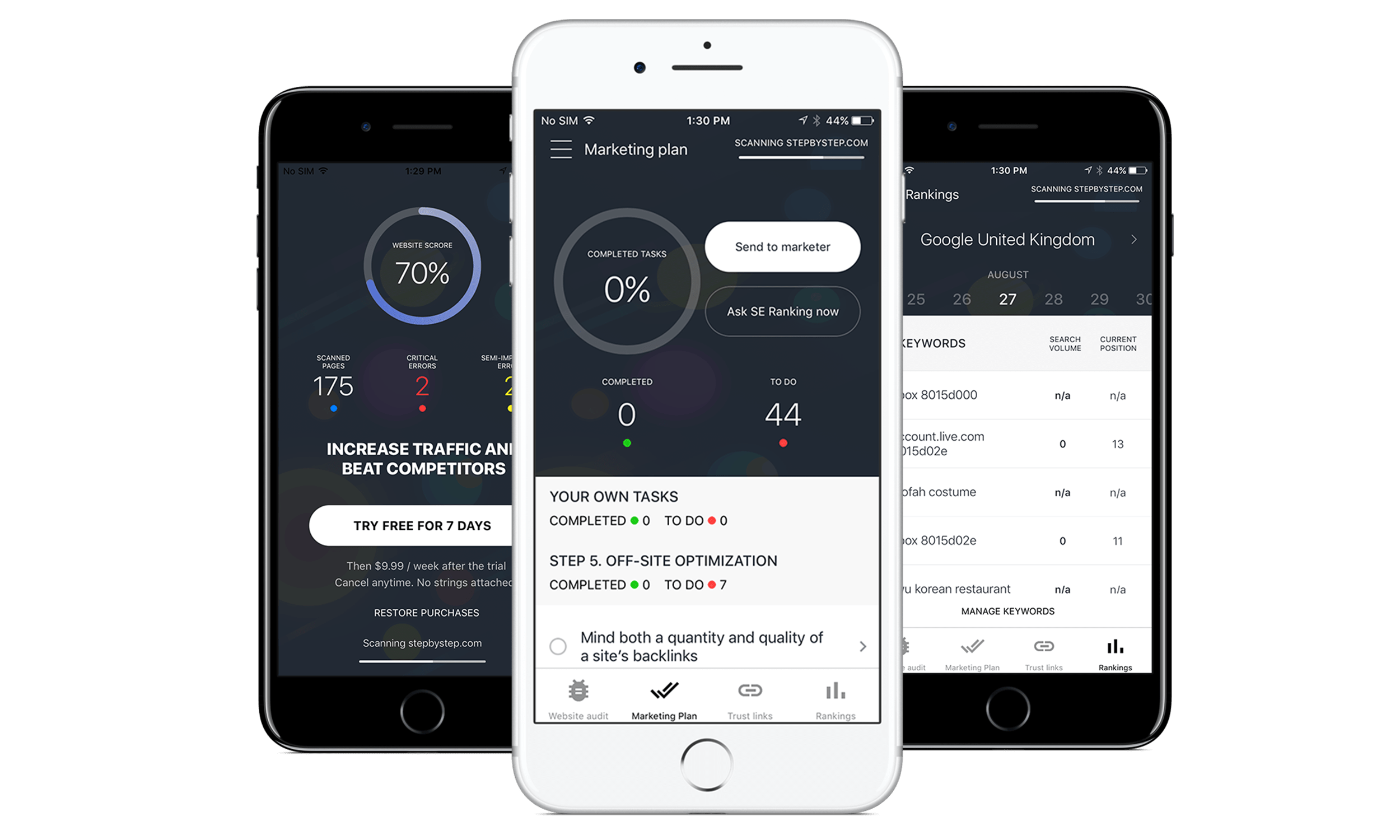 Check our other projects: