Check our projects success stories
See what exactly Sky-High team brings to Sky-High clients.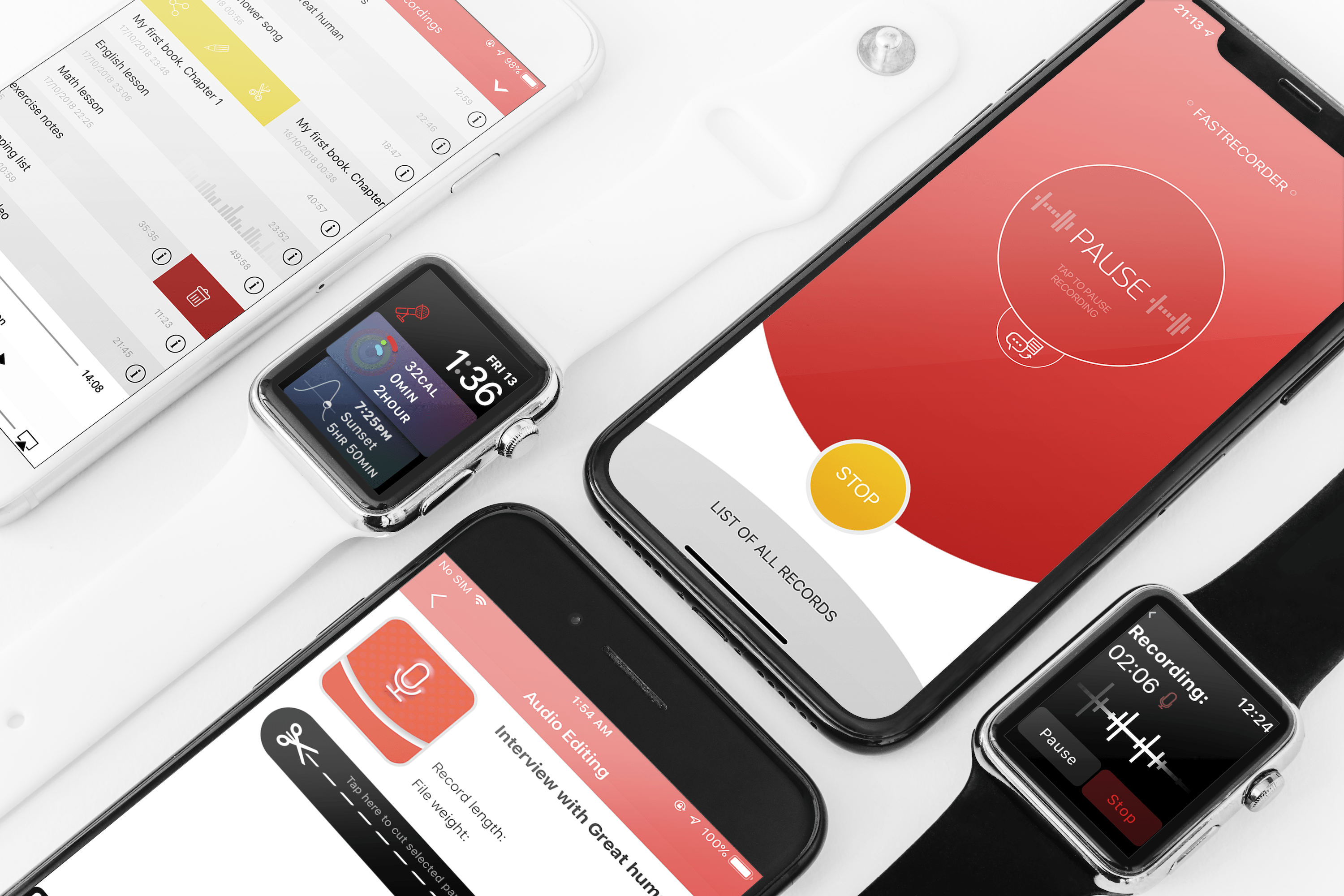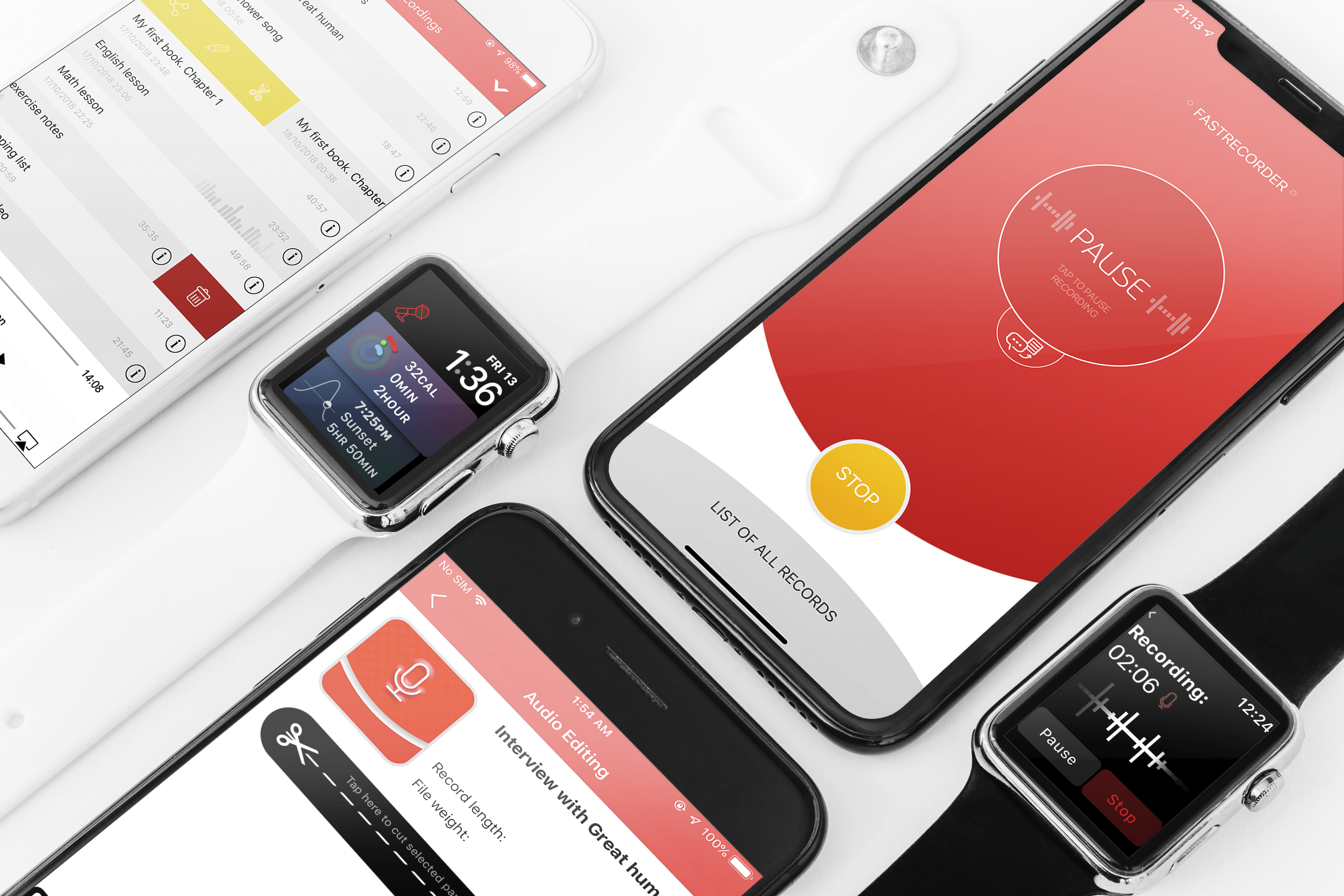 FastRecorder
FastRecorder - is an audio recorder application with advanced and simple features of recording voice memos, on-site sounds and everything around you. The main feature is that FastRecorder supported on Apple Watch and can be called directly from your customized clock face...
Unfold
Unfold let's you create beautiful and engaging stories for Instagram, Snapchat and Facebook with minimal and easy-to-use templates.
Preview your story and export your pages as single images for you to share them with your friends and family on your social media channels.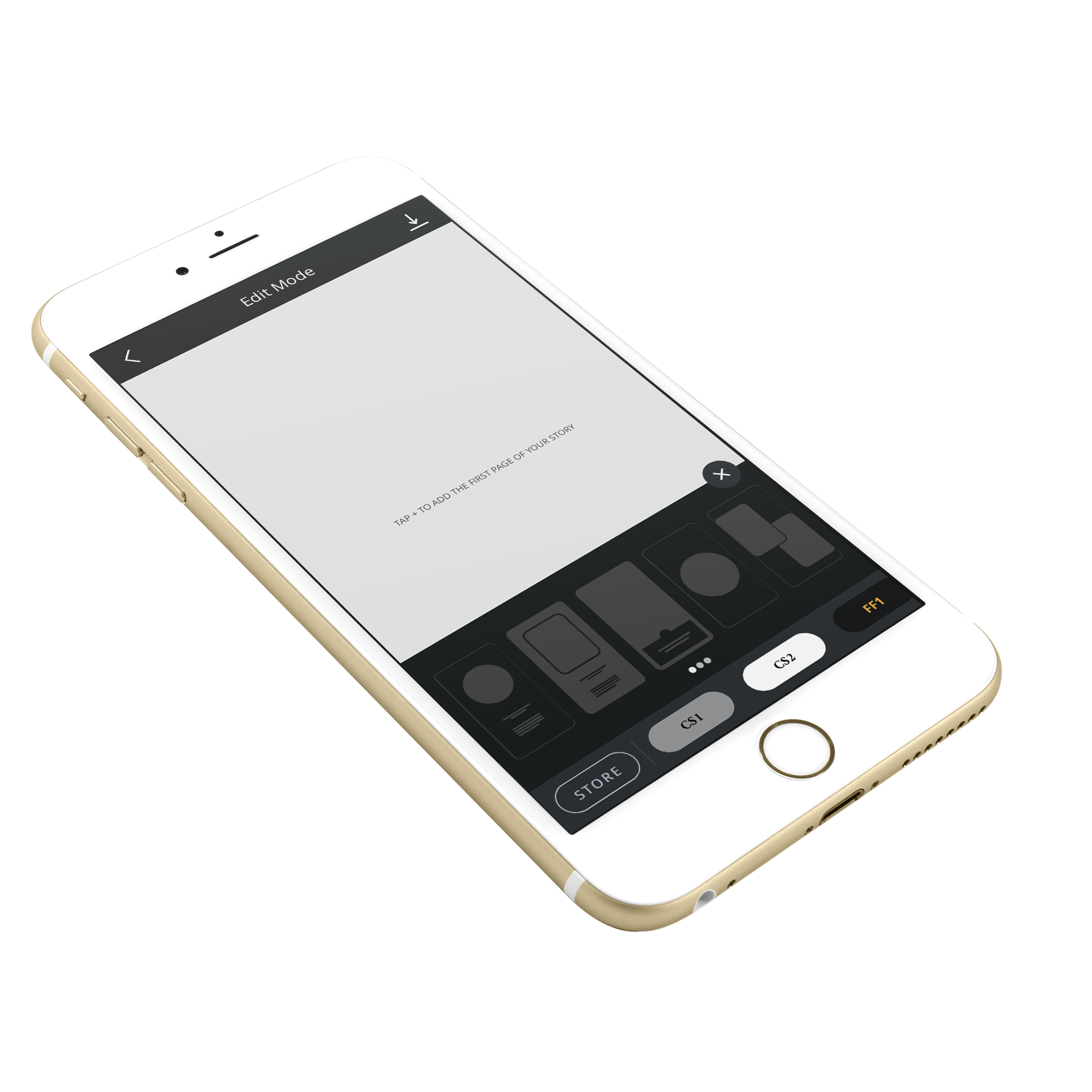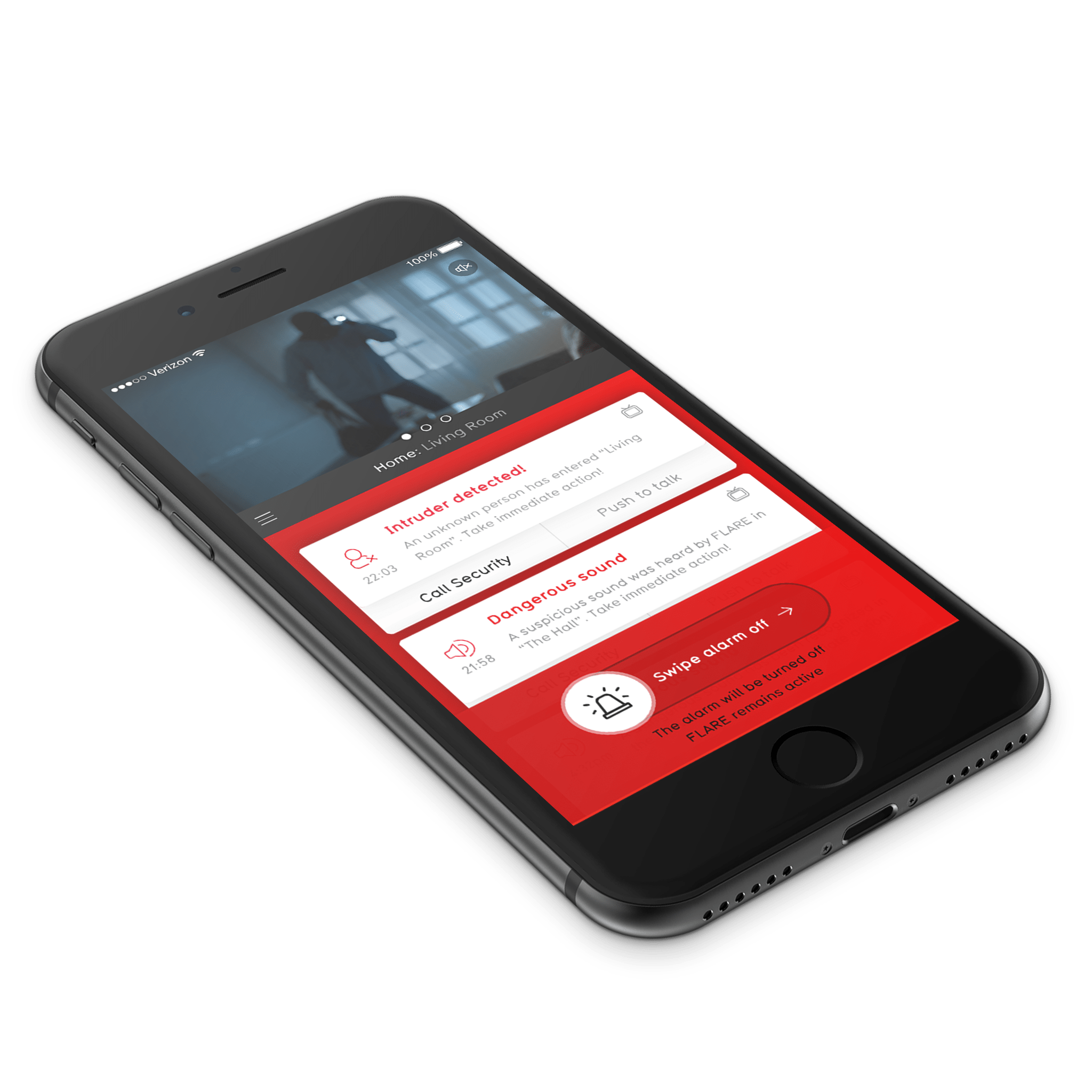 BuddyGuard Home Security
FLARE is the world's first security system that protects your home all by itself. It uses Artificial Intelligence to identify people and rapidly analyzes every situation before taking action.
FLARE protects your home 24/7/365 It's the perfect security system for every home...
Fretx
Imagine if everyone who wanted to play the guitar actually could. FRETX is the first device that attaches to any guitar and teaches you how to play in a playful and dynamic way.
It lights up to show you where to place your fingers so you can start learning chords and songs right away. Frustrated with music notation and chord books? Well, it's time to step into the 21st Century, with FRETX...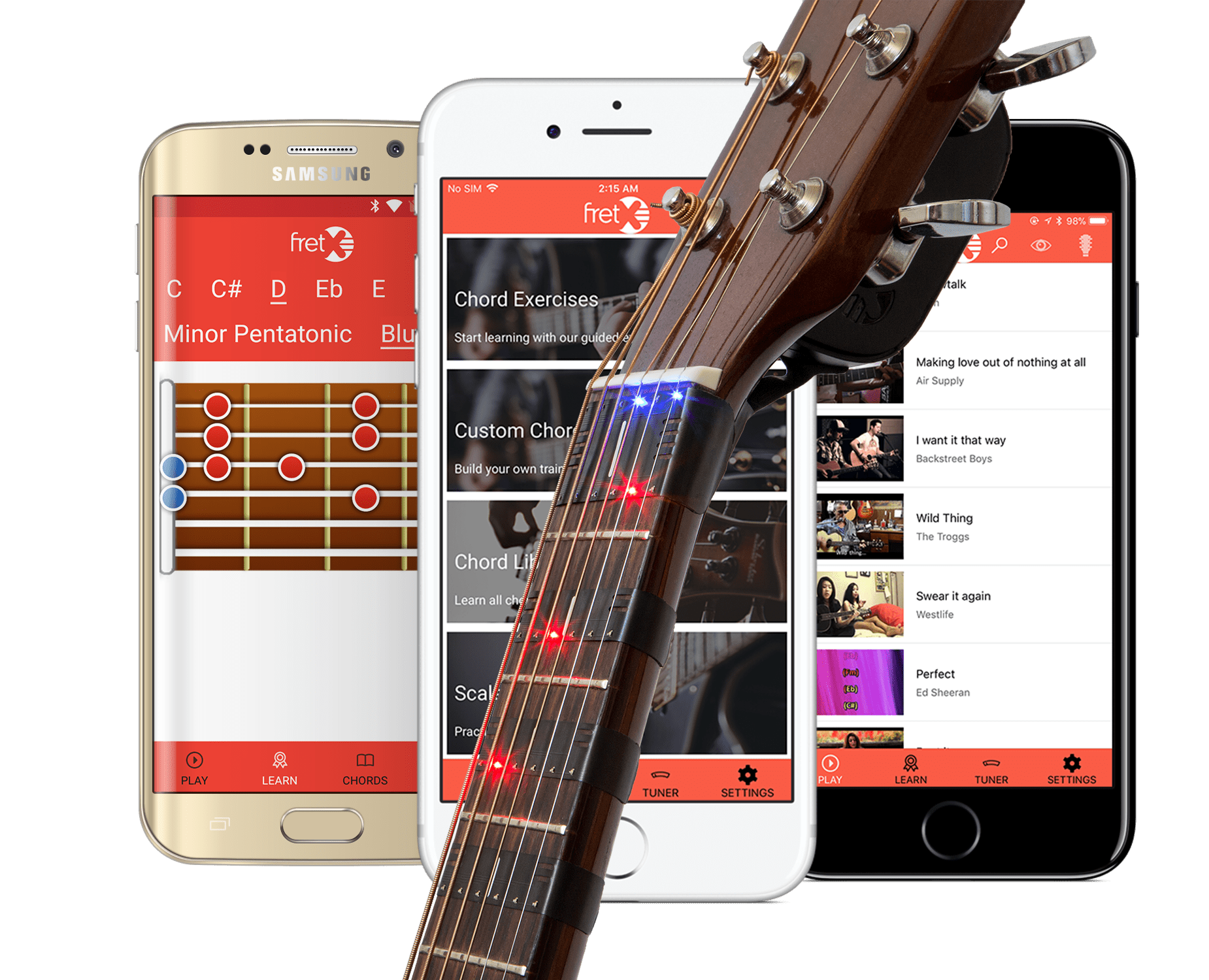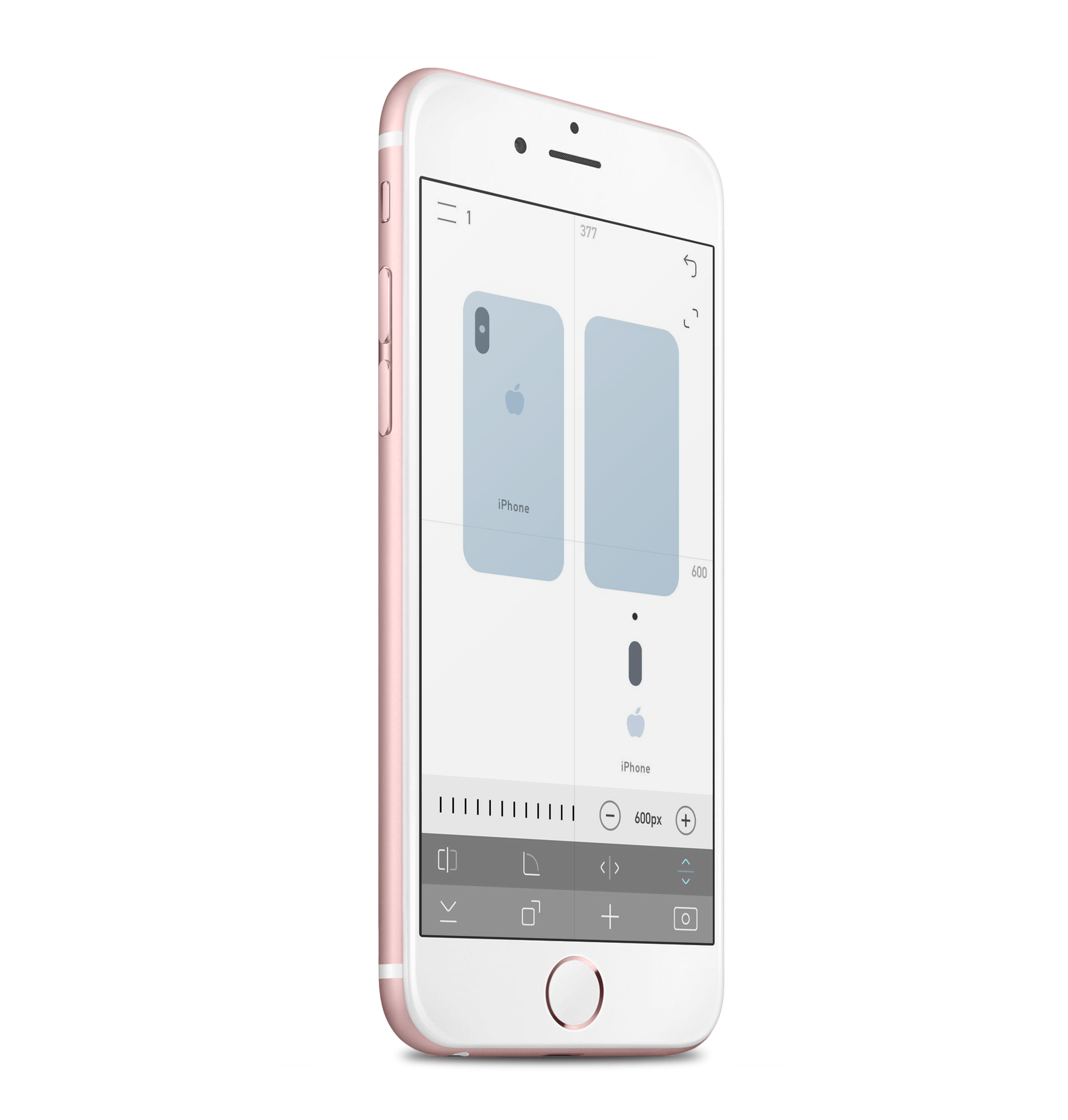 CREATE — Graphic Design + Draw
The Most Useful Creative Tool for Graphic Design and Drawing. Develop sophisticated designs and graphics; communicate ideas easily using images, fonts, shapes, and icons; or draw lines.
Use CREATE for productivity - add notes, arrows, and text to photos and PDFs. Design graphics, mockups, logos, stickers, Snapchat geofilters, or vector art; organize layers and save projects...
SE Ranking Pro
SE Ranking Pro gathers and evaluates essential business and web data to develop the best marketing strategy for you. It's like having a total overview of your entire online marketing in your pocket. Forget about using heavy marketing systems or hiring expensive marketing consultants. SE Ranking Pro will help you enhance your site to the point of perfection which means it has no errors or critical issues. Then using the app you can advance with web promos activities following clear and comprehensive marketing plan as well as suggestions provided by the bright marketing pros from SE Ranking. An instant access to the data and constant performance review guarantees traffic growth to your site and eventually to an increased revenue. Website promotion is really easy with SE Ranking Pro...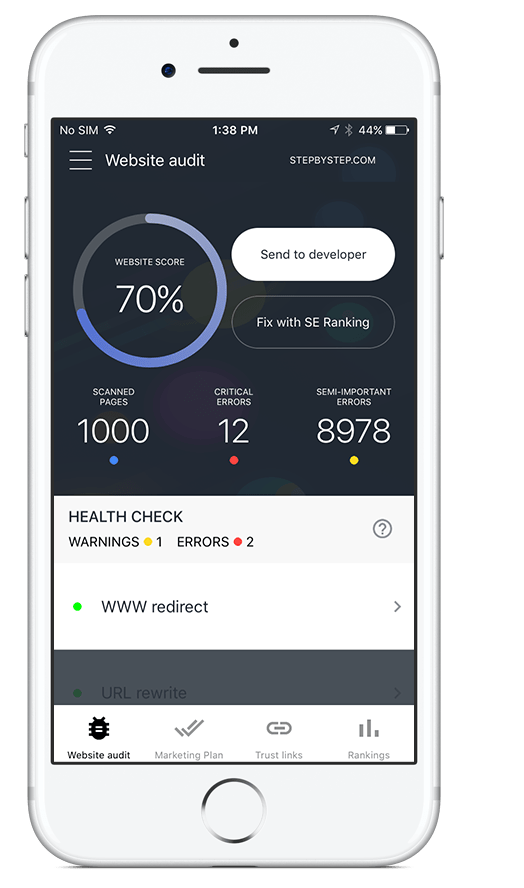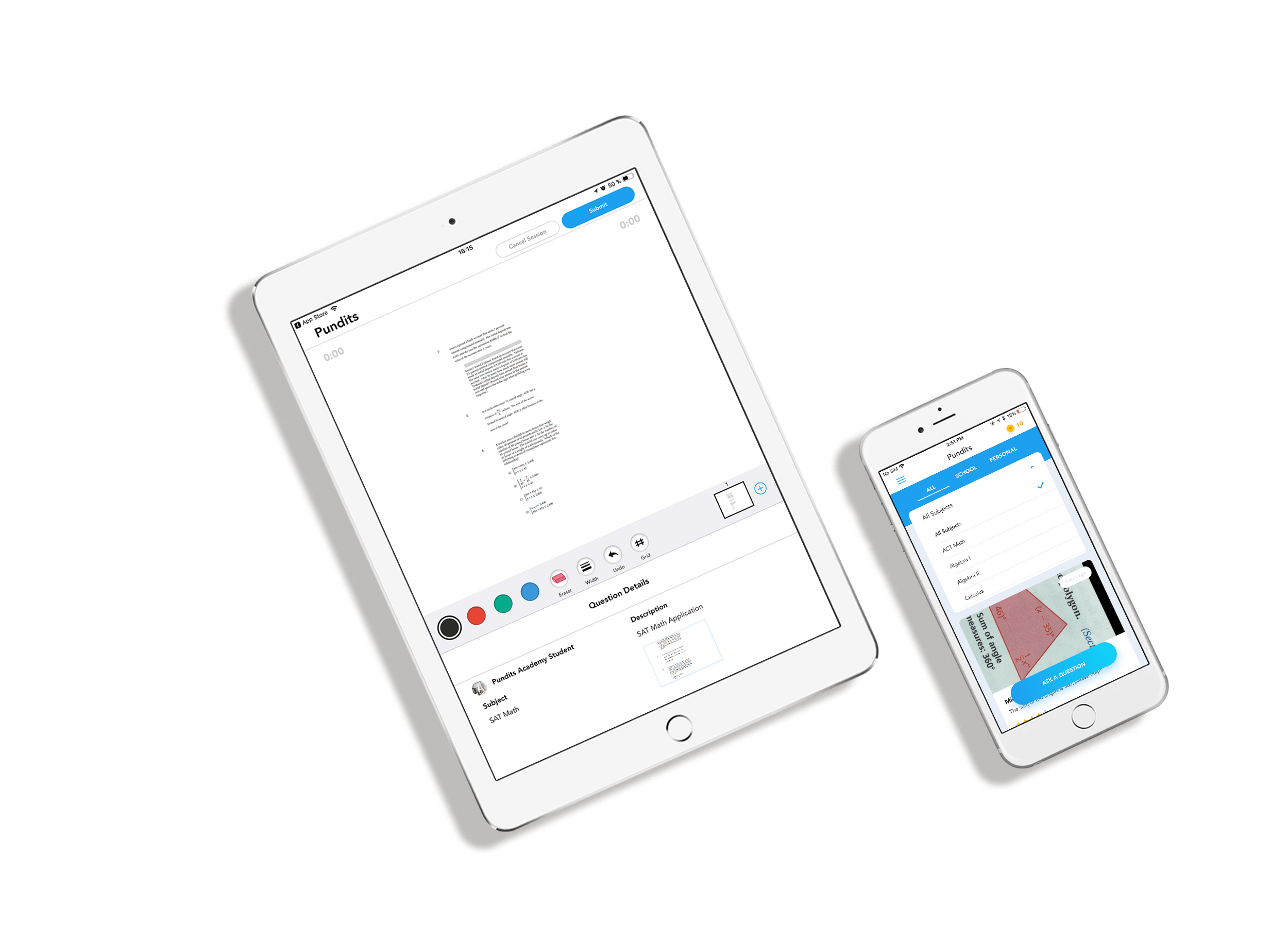 Pundits Tutoring
Pundits Tutoring project includes 2 iOS applications. Student application developed for iPhone and Tutor application developed for iPad.
Student application
Pundits for Students is a tutoring app that allows you to access qualified tutors on- demand, anywhere, at any time, and with just your mobile phone.
Tutor application
Pundits for Tutors allow you to answer for Students questions, as a live stream as with recorded answer session. Receive money for your answer and get paid to your bank card...
Tennis Battle
Tennis Battle is a unique app, that does a great job at uniting tennis players in a global league: an endless championship, where anyone can participate. It is truly an application with no analogs!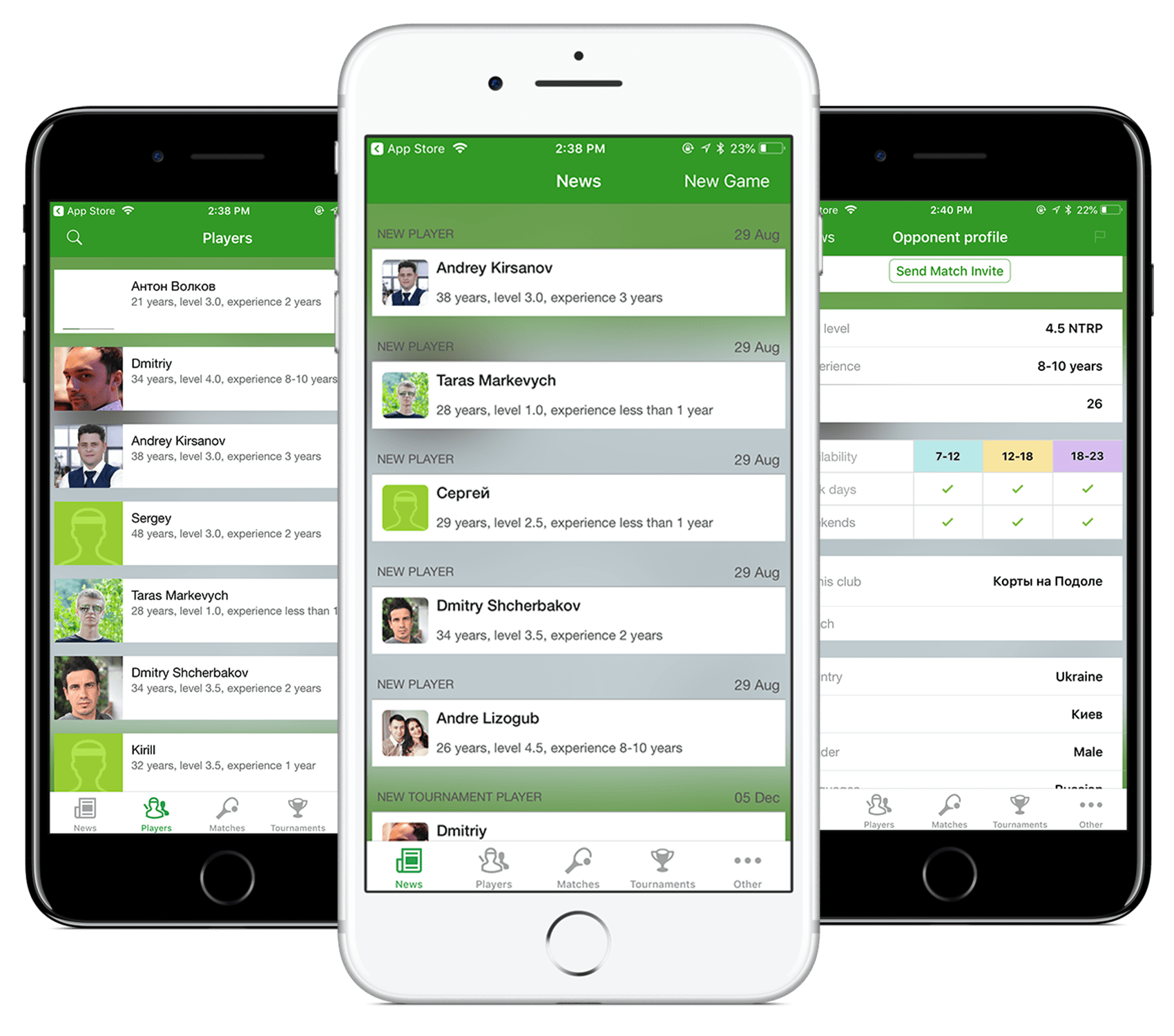 LEDGlow Automotive Control
LEDGlow's Automotive Control App for LEDGlow's Million Color Smartphone Underbody Kit with Bluetooth Connectivity. This app allows you to control your LED automotive underbody, wheel well, and interior lighting preferences with impeccable ease. This updated app is designed to seamlessly integrate with the newest version of our LEDGlow Bluetooth-enabled control box, providing you with unrivaled features and revolutionary lighting options. With such convenience of customization, you can finally have the LED lighting kit that you've always dreamed of!
Once your device is connected to the controller, you have all of the power to change colors, modes, speed settings, brightness settings, and much more in the palm of your hand. The featured color wheel lets you effortlessly select any color in any shade imaginable. The brightness of each color is easily changed with the slider that is located under the color wheel. If you've ever wanted access to multiple color and mode options for your vehicle's underbody, wheel well, and interior, you now have the perfect opportunity! Afterward, you can set your custom configurations to any of the 5 (or even more..) programmable presets to show off your ride.
LEDGlow Motorcycle Control
LEDGlow's Motorcycle Control App for the Advanced Million Color Motorcycle Control Box with Smartphone Control is the next step in the evolution of motorcycle LED lighting. This iOS app is designed to seamlessly integrate with a LEDGlow Advanced Million Control Box with Smartphone Control through a secure Bluetooth connection, providing unrivaled control and revolutionary lighting options at your fingertips.
Once the iOS device is connected to the control box, all of the power to control colors, patterns, speed, brightness, and many more options rests in the palm of your hand. Select virtually any solid color via the integrated color wheel and choose from 15 unique lighting patterns from the mode dropdown menu. Save up to 5 favorite customized colors and patterns for quick and easy recall using the in-app presets. With a few swipes of the sliders, adjust the brightness levels and speed intensity of the lighting patterns.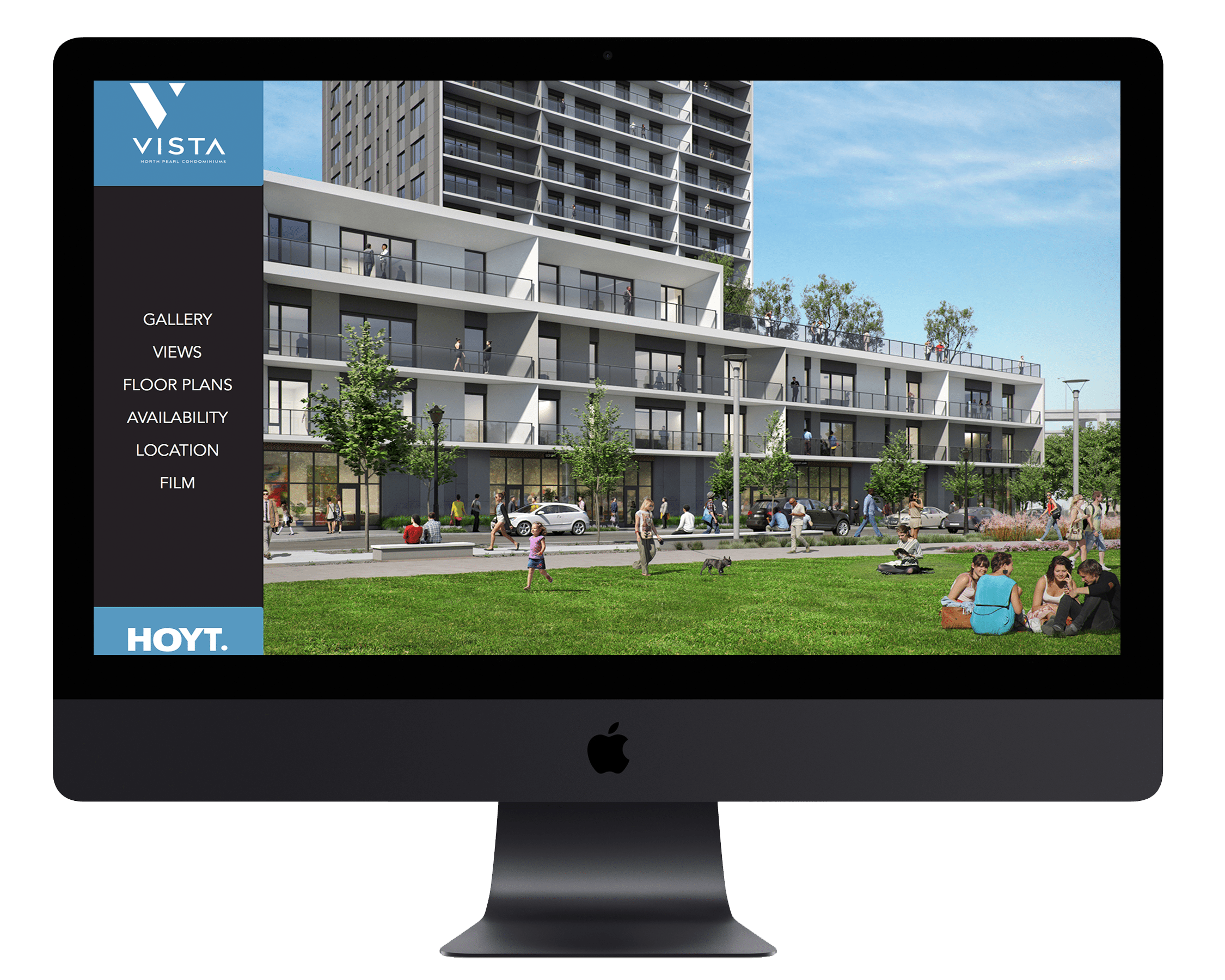 Hoyt
Hoyt - is a MacOS application developed for a building company. Which designed to be launched using the TV with a touchscreen. Which able all construction visitors to check their new flat or order an apartment for them.
Giorgetty Huston
Designed and Developed for Giorgetti Houston condominium buyers to fully customize their house interior. This app fully utilized the Airplay feature to run on 4K displays. Choose any combination of materials, compare screenshots of your selections and email the final selection to your sales agent.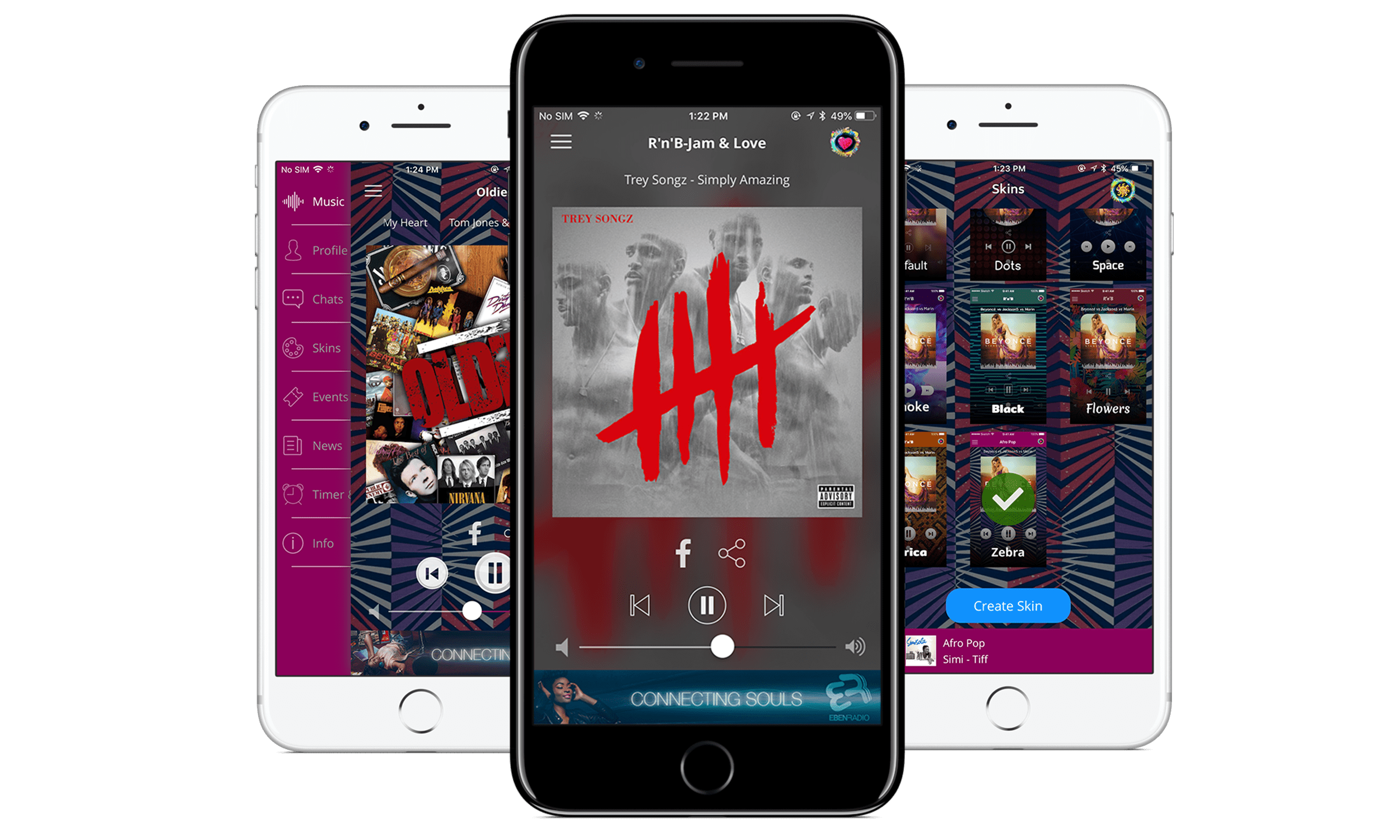 Eben Radio
Rediscover music with sixteen streams of free radio. All you need is an internet connection, 3G, 4G, Wifi or LTE, and Eben Radio app to enjoy streaming radio-on-demand. Like what you are listening to? Share it with just a couple of taps through the built-in social sharing buttons. Switch effortlessly between streams both in-app and on the lock screen.
Enjoy sixteen streams from the #1 Urban Radio source and rediscover music with Eben Radio.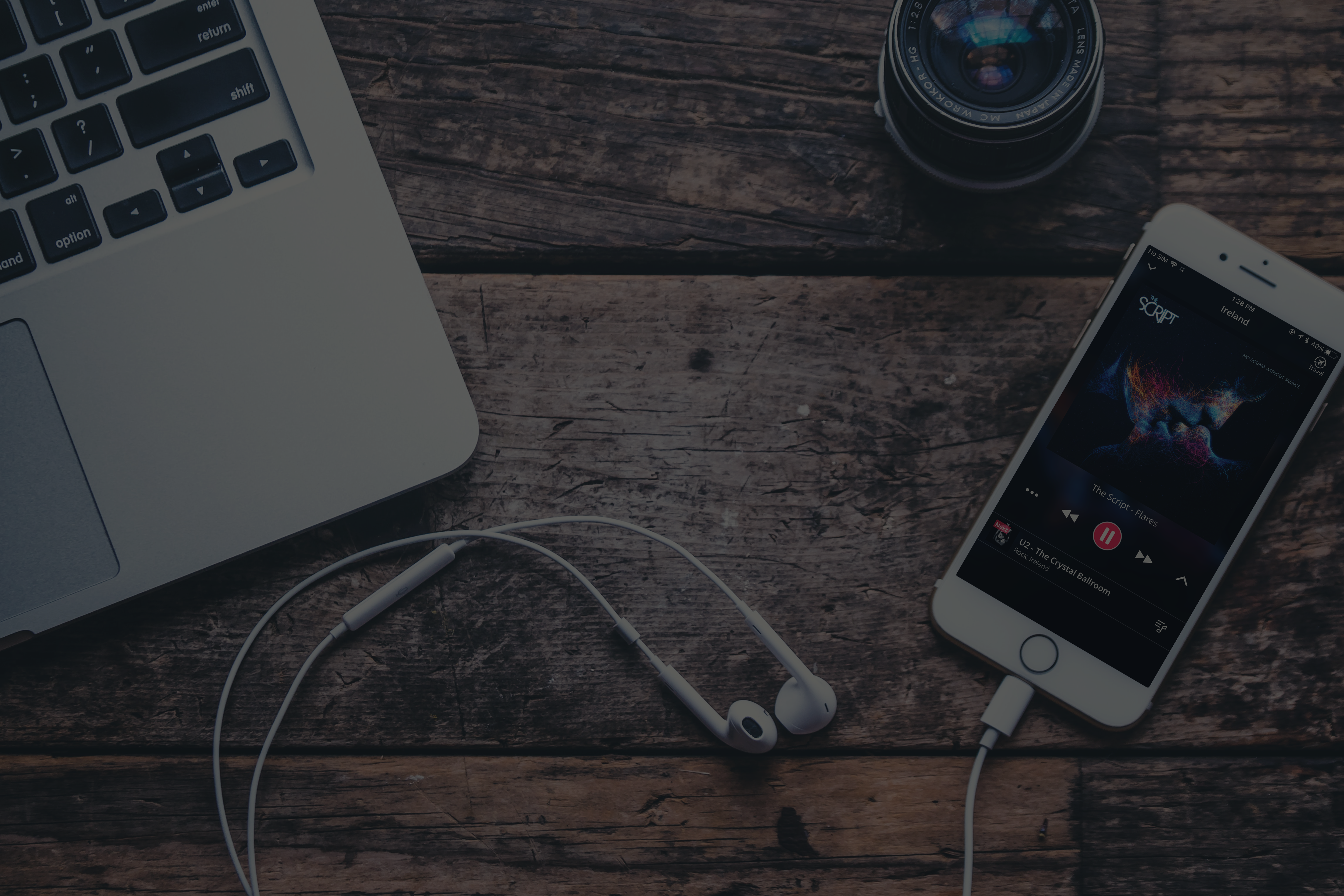 Eben Music
Eben Music is an exciting new streaming music service. Much like other services it provides high-quality music streamed directly to the user's computer based on channels selected by the listener. But, what sets Eben Music apart is that it allows users to select the country of their choice to listen to songs that are popular in that region. It has taken streaming music to a whole new, global level. The perfect solution for those living away from home or anyone interested in learning about the music of another country.
Eben Music is designed to help people rediscover music by customizing your radio player with your favorite live stations from around the world. The application is a free way to enjoy your favorite domestic and international music.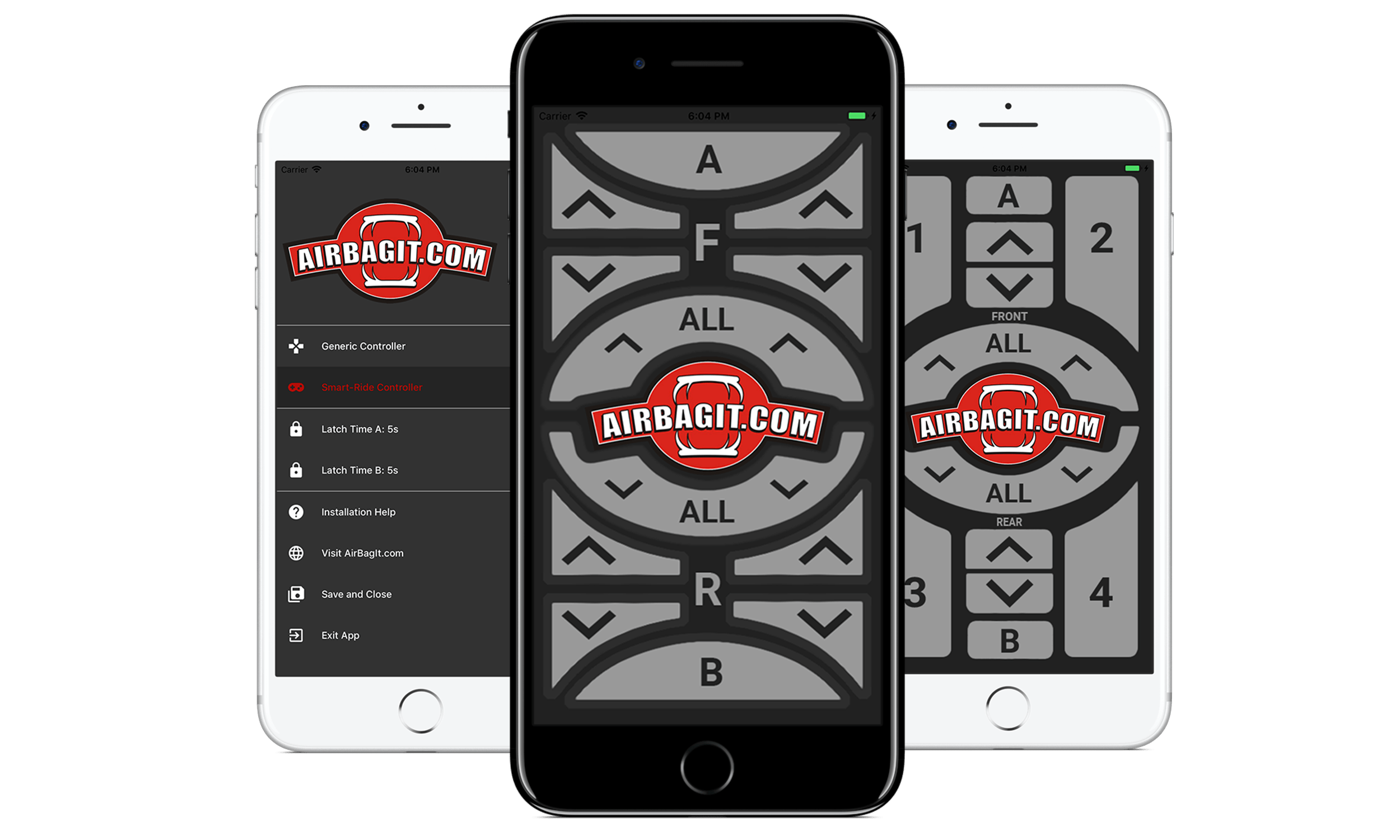 AirBagIt.com SmartRide BLE Controller
Air Management Controllers Smartride turns Smart Phones into Air Controller.
Compatible with all AirBagIT Air Management Systems. The application was made for iPhone, iPod touch, and iPad. Reliable Bluetooth wireless connection. Automatic Connection when App is running. 0-60sec Programmable Optional Outputs eliminate dozens of relays when used with linear actuators. Controls up to 4 preset ride height levels when coupled with our Smart-Ride Controller. Software embedded installation instructions, troubleshooting options, and wiring schematics.