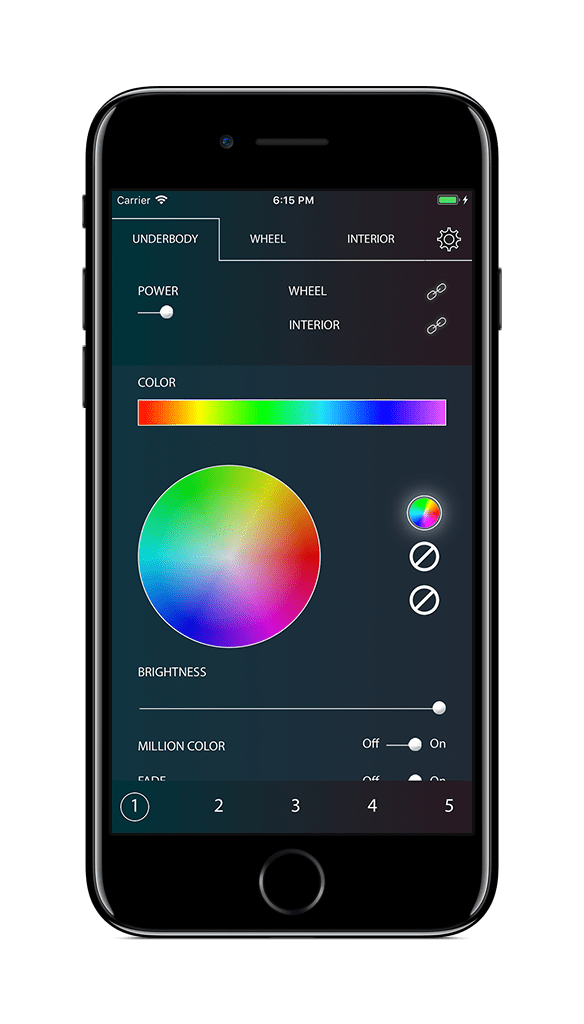 Overview
LEDGlow's Automotive Control App for LEDGlow's Million Color Smartphone Underbody Kit with Bluetooth Connectivity. This app allows you to control your LED automotive underbody, wheel well, and interior lighting preferences with impeccable ease. This updated app is designed to seamlessly integrate with the newest version of our LEDGlow Bluetooth-enabled control box, providing you with unrivaled features and revolutionary lighting options. With such convenience of customization, you can finally have the LED lighting kit that you've always dreamed of!
Once your device is connected to the controller, you have all of the power to change colors, modes, speed settings, brightness settings, and much more in the palm of your hand. The featured color wheel lets you effortlessly select any color in any shade imaginable. The brightness of each color is easily changed with the slider that is located under the color wheel. If you've ever wanted access to multiple color and mode options for your vehicle's underbody, wheel well, and interior, you now have the perfect opportunity! Afterwards, you can set your custom configurations to any of the 5 programmable presets to show off your ride.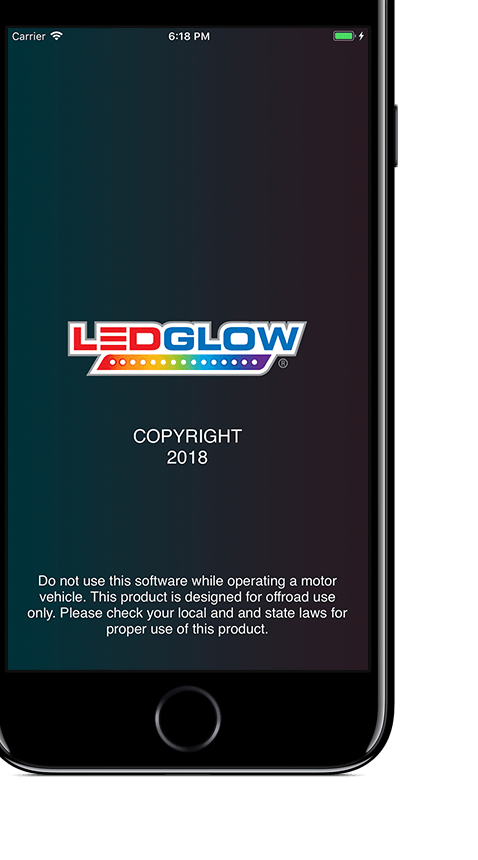 Features:
Total Kit Control: You can connect all three underbody, wheel well, and interior lighting kits to run different colors and modes simultaneously. All three sections can be linked together to perform exciting color and mode options for ultimate lighting customization.
Expanding Color Wheel: Set your underbody, wheel well, and interior lights to any color imaginable. You click it, you pick it!
16 Available Modes: Customize your underbody, wheel well, and interior lights to not only any color options you desire, but in an array of sixteen exciting modes as well.
Speed Control: Once you have a pattern set for your selected lighting locations, you can have full control of its speed.
Strobe Feature: This is available for each of the sixteen modes and provides a fun strobe effect.
Million Color: This feature showcases nearly every color conceivable to multiple areas of your vehicle, such as the underbody, wheel well, or interior.
Courtesy Lights: Having the courtesy lights feature in your vehicle will shift all of your underbody, wheel well, and interior lights to a solid white whenever a car door is opened. Note: make sure to install your kit with the white wire connected to the dome light trigger to activate this feature.
5 Programmable Preset Settings: Never forget your favorite customized colors and modes with our programmable preset settings!
Toggle Fade Feature: This feature runs a smooth fade across two or more colors and any mode preferences.
Brightness: Adjust the brightness of any selected color.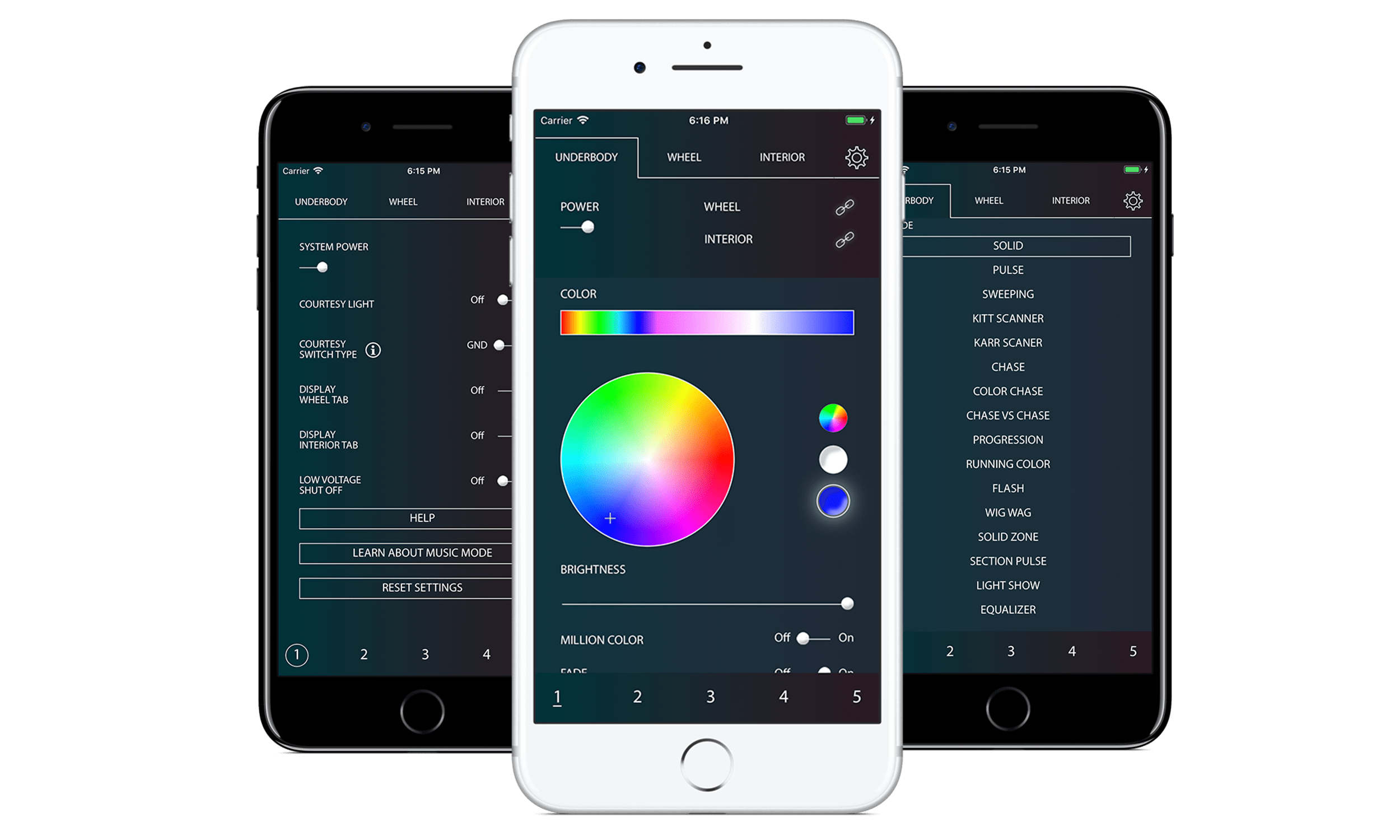 Check our other projects: