CREATE
The Most Useful Creative Tool for Graphic Design and Drawing. Develop sophisticated designs and graphics; communicate ideas easily using images, fonts, shapes and icons; or draw lines.
Use CREATE for productivity - add notes, arrows and text to photos and PDFs. Design graphics, mockups, logos, stickers, Snapchat geofilters, or vector art; organize layers and save projects.
CREATE is easy to use and packs advanced features including: import/export vectors, aligning/snapping, stretching, and photo layers.
Create has been designed from the ground up to be open and versatile, with a full-screen canvas to work in. Create is easy to use but also has many advanced features including vector exports, snapping, stretching, and photo layers; you can also save projects in the app to edit later.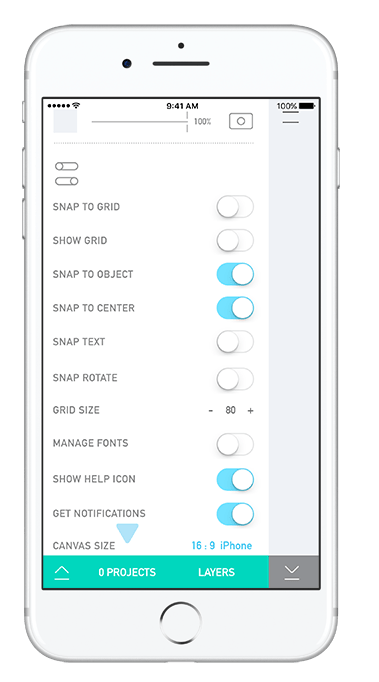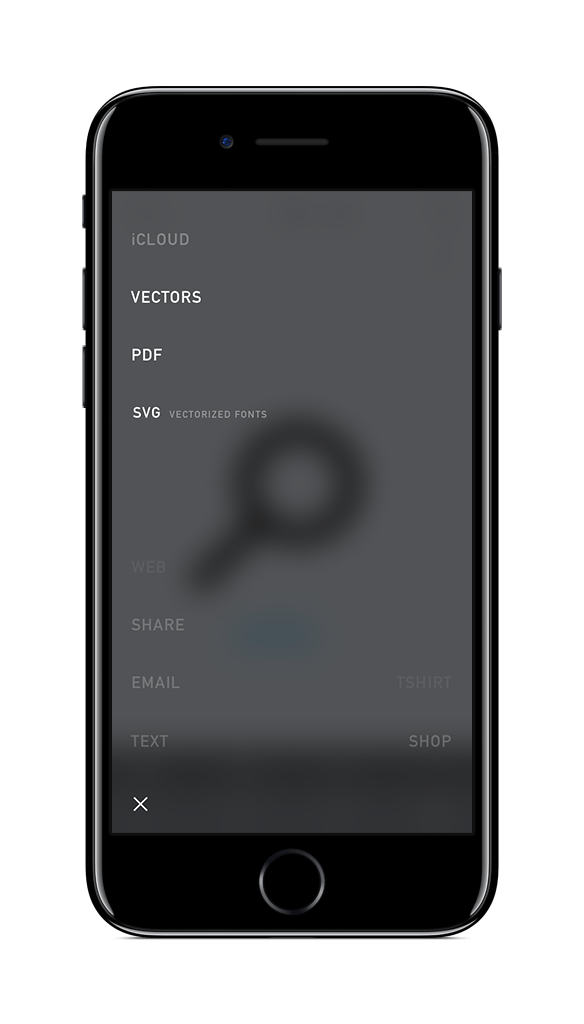 Design with shapes and icons

Style text, edit typography

Add strokes and fills

Stretch, scale, and rotate

Align objects

Snap to grid

Duplicate and reorder layers

Set hex and RGB colors

Transform and mask photos

Add patterns and gradients

Set canvas size and grid spacing

Export bitmaps and vectors

Save projects, edit later

Share anywhere

Intuitive UI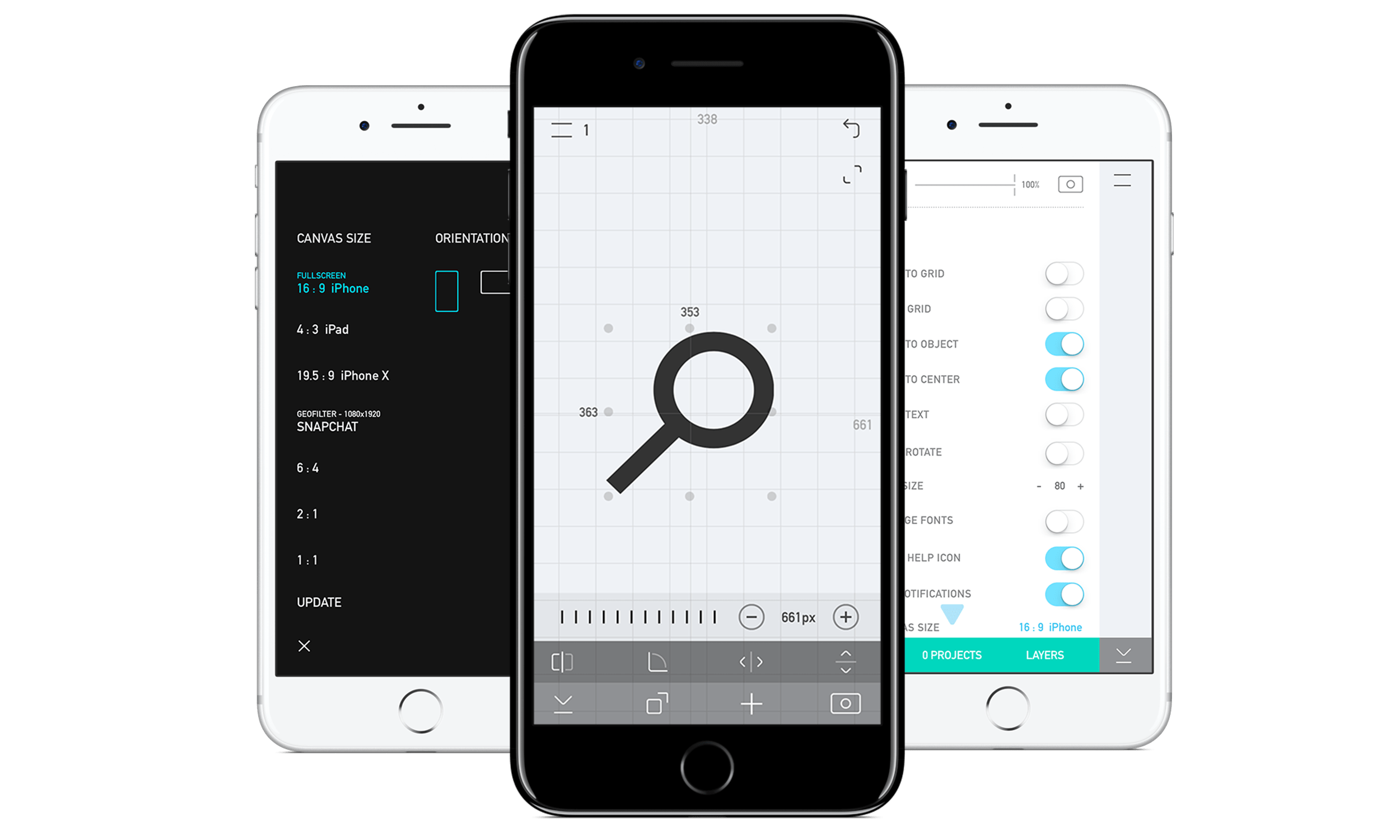 Check our other projects: