Overview
Tennis Battle is a unique app, that does a great job at uniting tennis players in a global league: an endless championship, where anyone can participate. It is truly an application with no analogues!
Play with passion
Download the app, sign in, specify your personal information with your tennis experience level and let the special algorithm of ours pick perfect opponents for you! You can use in-app chat to choose time and place that fits you and your rival. After playing the game, you can enter final score and rate the skills of each other. Facing new opponents every time you play has never been more fascinating!
Improve your motivation
Overtake your rivals, invite friends or acquaintances to spectate your rallies, improve your performance and share your achievements on Social Networking Sites. Experience real tennis passion, participating in Tennis Battle global tournament whenever you want!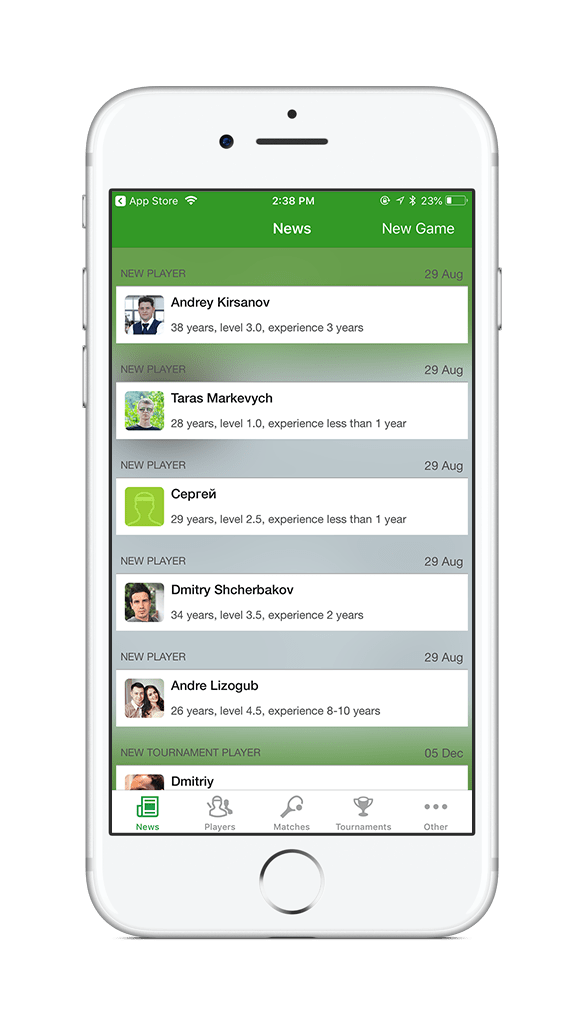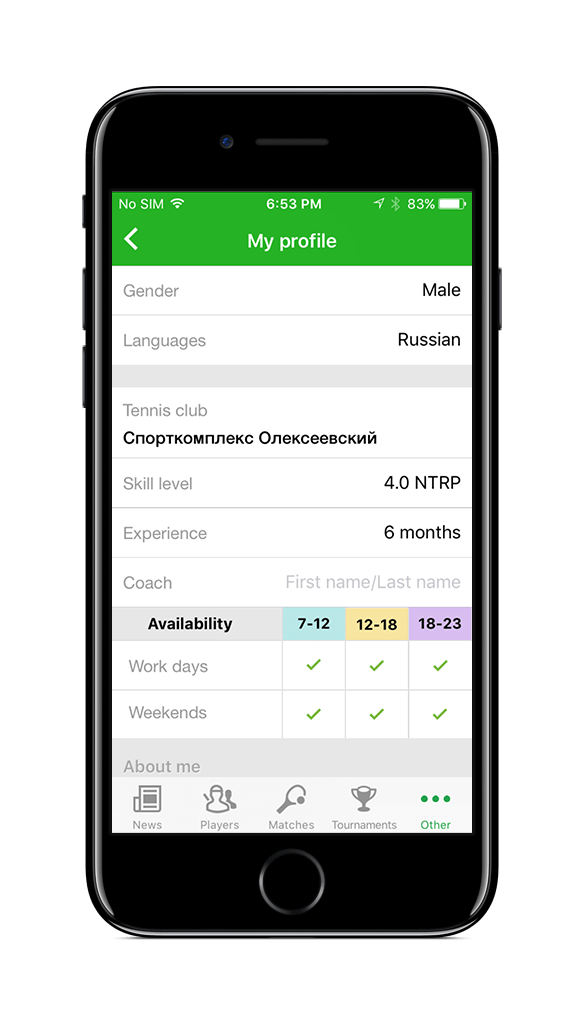 Written using Objective-C language. Includes chats to communicate with other tennis players. Achievements receiving based on game results. Local and international Tennis events and tournaments.
Services used in the project:
Get to the TOP
Every Tennis Battle player has its own standing in the general ranking table. Your profile will have everything that professional tennis players have: statistics on all the matches played, assessment of skills, average for serves and others. You will be able to follow progress of your new buddies as well!
Find your coach
Tennis Battle will help you choose the best coaches in town. You can easily find out, which trainer will boost your expertise, and make a training appointment immediately!