Overview
LEDGlow's Motorcycle Control App for the Advanced Million Color Motorcycle Control Box with Smartphone Control is the next step in the evolution of motorcycle LED lighting. This iOS app is designed to seamlessly integrate with a LEDGlow Advanced Million Control Box with Smartphone Control through a secure Bluetooth connection, providing unrivaled control and revolutionary lighting options at your fingertips.
Once the iOS device is connected to the control box, all of the power to control colors, patterns, speed, brightness and many more options rests in the palm of your hand. Select virtually any solid color via the integrated color wheel and choose from 15 unique lighting patterns from the mode dropdown menu. Save up to 5 favorite customized colors and patterns for quick and easy recall using the in-app presets. With a few swipes of the sliders, adjust the brightness levels and speed intensity of the lighting patterns.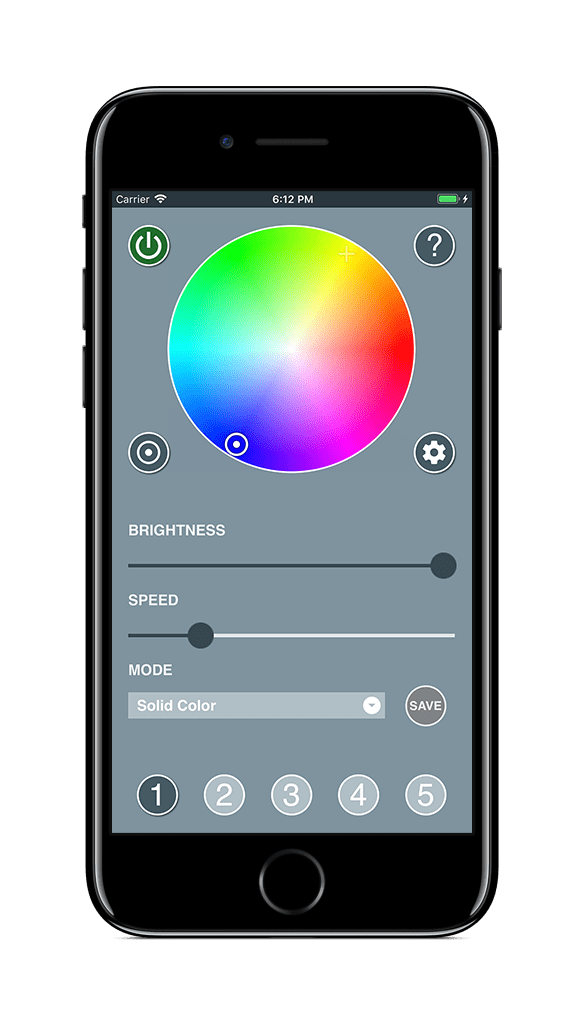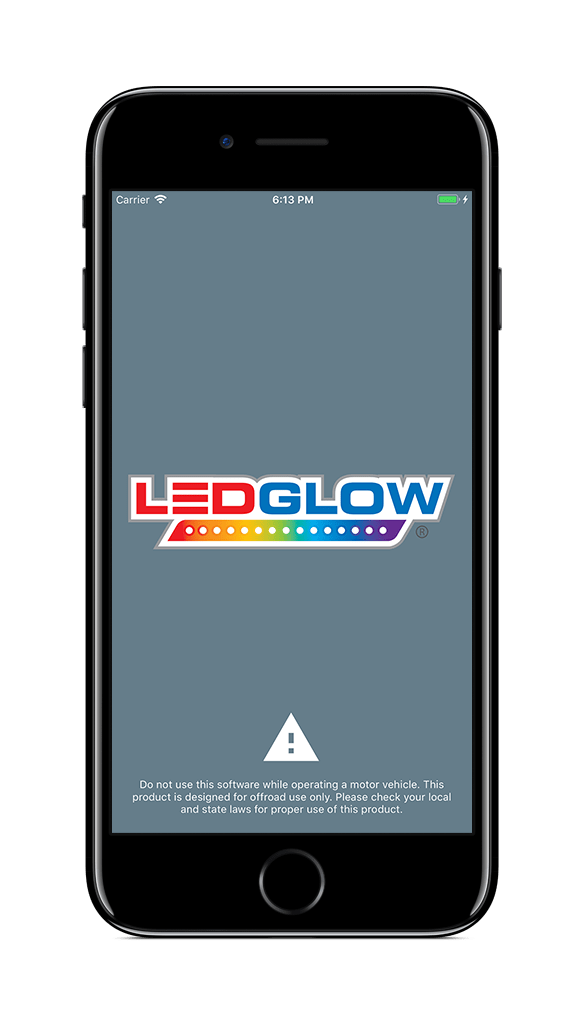 The automatic brake light feature illuminates all installed LEDs in red mirroring the motorcycle's brake lights while safely signaling other motorists on the road. There are 2 different types of brake light features available in the app: brake light and brake pulse. Brake light illuminates all LEDs in solid red; brake pulse automatically strobes red LEDs into a solid color mode. The hazard lights feature automatically overrides any color or pattern and flash amber LEDs alerting other motorists on the road.
This app features a first-of-its-kind low voltage shut off setting that helps conserve the life of the motorcycle's battery. This feature automatically shuts the light kit off when the motorcycle's battery voltage reads less than 10 volts for more than 60 seconds. Easily pair any compatible iOS smartphone to the control box through a secure, Bluetooth 4.0 Low Energy connection. Using Bluetooth 4.0 LE technology greatly reduces power consumption while maintaining a secure point-to-point communication range. Bluetooth technology also allows for a quick and easy automatic connection whenever the device is in range of the control box without having to re-pair the device to the control box.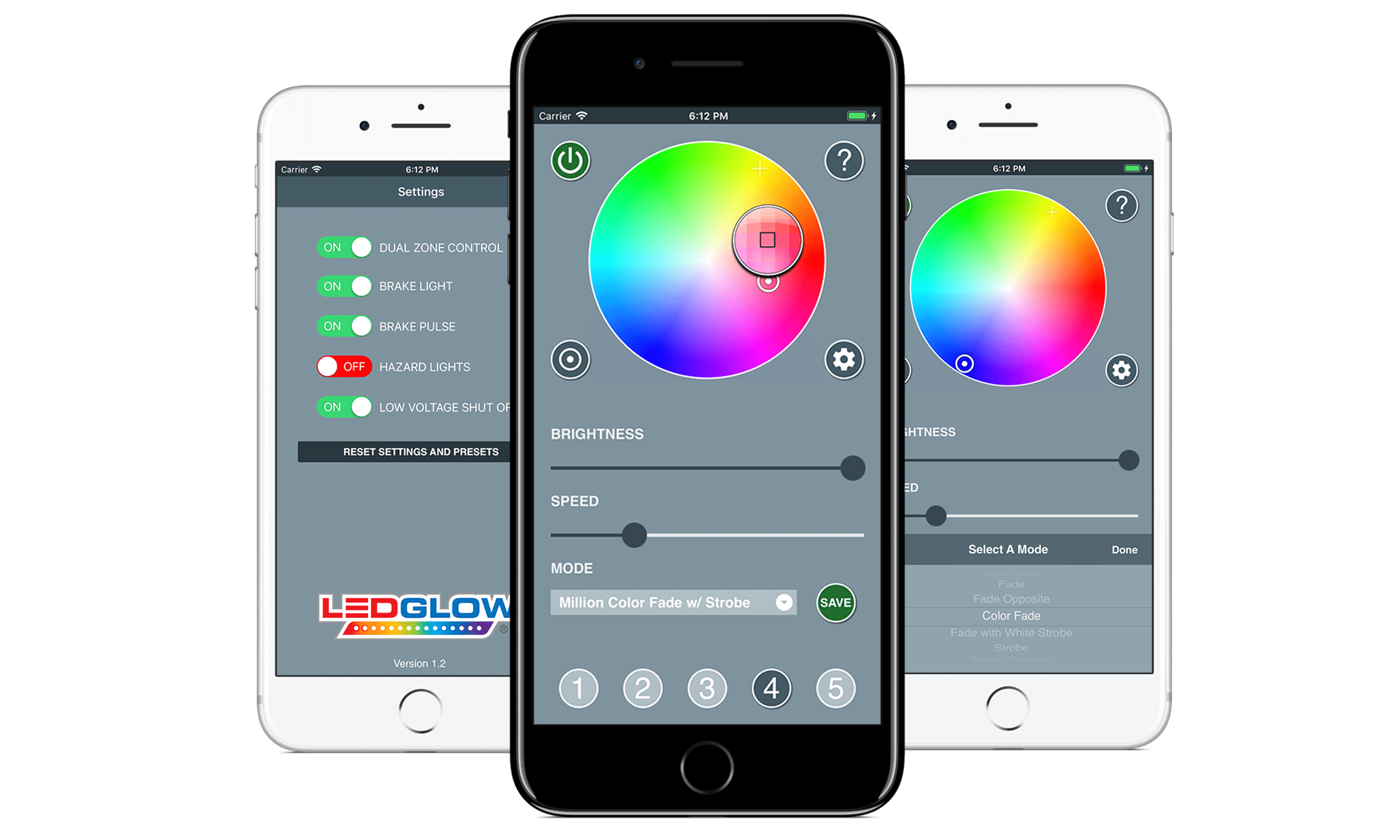 Check our other projects: